Description
Buy Sig Sauer P226 40 S&W Police Trade-ins online | Sig Sauer P226 40 S&W Police Trade-ins for sale
Firearm Features and Specs
Manufacturer: Sig Sauer
Model: P226
Caliber: .40 S&W
Mag Capacity: 12 Rounds
Magazines: Comes with TWO
Action: DA/SA
The photo represents the overall condition of these Sig Sauer P226 police trades, all of which are in very good condition.
Price is for one Sig Sauer P226 police trade-in pistol, which comes with the original box and a total of two 12-round magazines.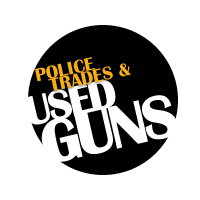 Please note that used firearms may contain surface rust, light scratches and/or holster wear.